So my girlfriend happens to be on her way to LA via Hong Kong for a tiny job (its a whirlwind tour really - 3 days in all!) -- anyway she's off to LA and today happens to be her birthday (please drop your wishes as comments! - she will love it i am sure - and its an excuse for me to get her to look at this blog!)

When she was checking in, the lady at the Cathay counter welcomed her with a smile and wished her Happy Birthday. She was also presented with a card. It really showed her that the airline cared - and guess what! - she spoke about it! She told me and i am pretty sure she will tell her family and 2 more friends for sure. And here i am - telling you about it! So a card which probably cost Rs. 20 - half a US$ is likely to reap greater returns - much greater than expected!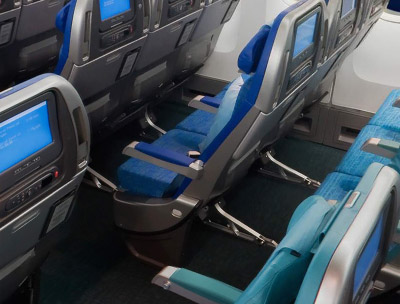 A lot of organizations collect Data - very few organizations manage the data well! Data mining, management and analytics on the consumer end is all about resulting in an end process that transcends in consumer delight. I hope other firms are looking and listening.
(If you'd like innovative ways to manage your data and delight consumers - call on FoxyMoron)

The following example also shows why viral marketing is important. I wrote about a social media wasteland that has been created - at the same time, reality bites. No matter what the ideal situation is, people will talk, write, tweet etc - so delight your customer and it's likely that your base will be more loyal, and also shout out loud. You don't need to give your customers 50% discounts always - delighting them through simple things can go a long way. With consumers being increasingly interconnected mostly due to Web 2.0 tools and the sharing barriers to entry limited - prepare yourself - get your brand in the YAPspace.

I need to spruce up this blog - a bit!